The Supporting Innovative Global Health Technologies (SIGHT) Fund: A new proposal to drive inclusive global health innovation at USAID
Read time: 28 minutes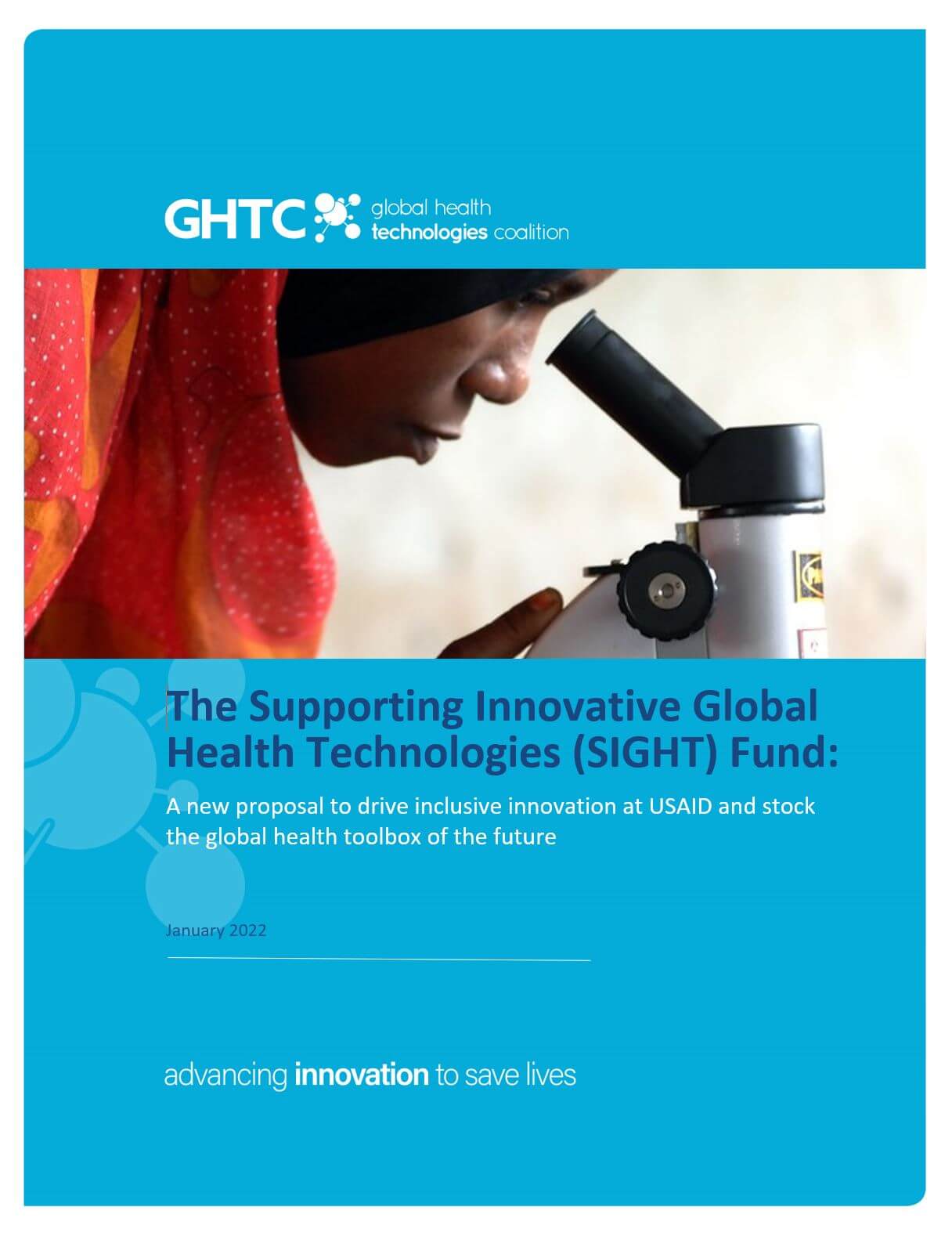 The Supporting Innovative Global Health Technologies (SIGHT) Fund is a GHTC policy proposal to create a new and additive source of flexible, catalytic funding at the US Agency for International Development (USAID) to conduct research, development, and deployment of global health products through a new appropriation to the USAID Global Health Bureau. The SIGHT Fund, through an initial appropriation of $250 million, would be used to advance new global health products through the research pipeline—with an emphasis on clinical development, regulatory approval, and product introduction—prioritizing support for innovators close to affected communities and the engagement of end users in the research process.
The SIGHT Fund fact sheet describes the SIGHT Fund proposal and outlines the challenges it is designed to solve, why it should be housed at USAID, and examples of how it could be used.
The SIGHT Fund policy brief provides a more comprehensive justification for the proposal, an overview of operational considerations for use of the SIGHT Fund, detailed descriptions of potential areas of research and development investment, a history of USAID's role in health product development, and a list of organizations that endorse the proposal.