Pandemic R&D Agenda for Action: Fostering Innovation To End This Pandemic and Prepare for the Next One
Read time: 16 minutes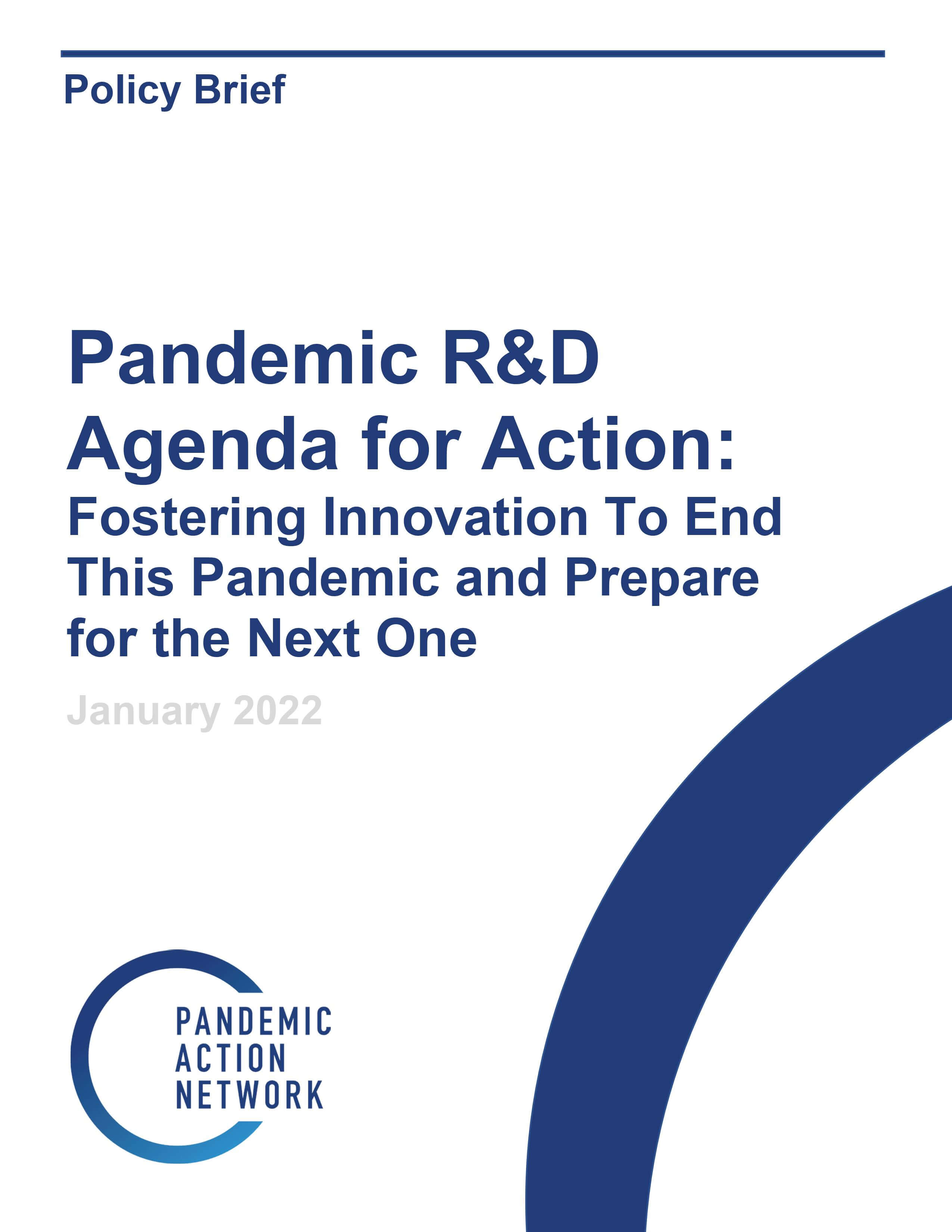 As the world commences the third year of the COVID-19 pandemic, the case for investment in research and development (R&D) for medical countermeasures to prevent and combat emerging global health threats is stronger than ever. Despite tremendous scientific accomplishments in 2020-21, systemic gaps in pandemic-related R&D systems, supply chains, manufacturing, and delivery continue to stymie the roll-out of urgently needed technologies to all people who need them, everywhere, and are prolonging the pandemic.
COVID-19 and its variants have exposed longstanding market and systems failures and fragilities that pose barriers to timely and effective pandemic R&D. Not only do these persistent gaps threaten to undo progress achieved through the scientific breakthroughs, but they also exacerbate entrenched inequalities that leave the most vulnerable and disadvantaged people around the globe without access to lifesaving medical countermeasures and essential health services, and perpetuate gross power imbalances between high- and low-income nations. COVID-19 has also unleashed a multitude of actors in pandemic-related R&D across the innovation spectrum and across the globe, underscoring the growing need for more purposeful alignment, coordination, information-sharing, and transparency.
The world urgently needs a fit-for-purpose, proactive, and resilient pandemic R&D ecosystem. There is broad consensus that R&D is a vital component of building a world better equipped to prevent, prepare for, and respond to pandemic threats. Yet new investments in innovation will fail to meet their promise to save lives, prevent future global health emergencies, and build a healthier, safer world for all unless governments, international institutions, and industry are willing to heed the hard lessons of this pandemic and work together to fix these systemic failures and challenges.
Produced by Global Health Technologies Coalition and Pandemic Action Network with contributions by members of the Pandemic Action Network's Pandemic Preparedness Working Group, this policy brief calls on world leaders to prioritize action in four key areas to close the critical R&D, manufacturing, and delivery gaps necessary to end the acute COVID-19 crisis and build a more resilient, equitable pandemic R&D ecosystem for the future.