The role of research and innovation in the post-2015 development agenda: Bridging the divide between the richest and the poorest within a generation
Read time: 27 minutes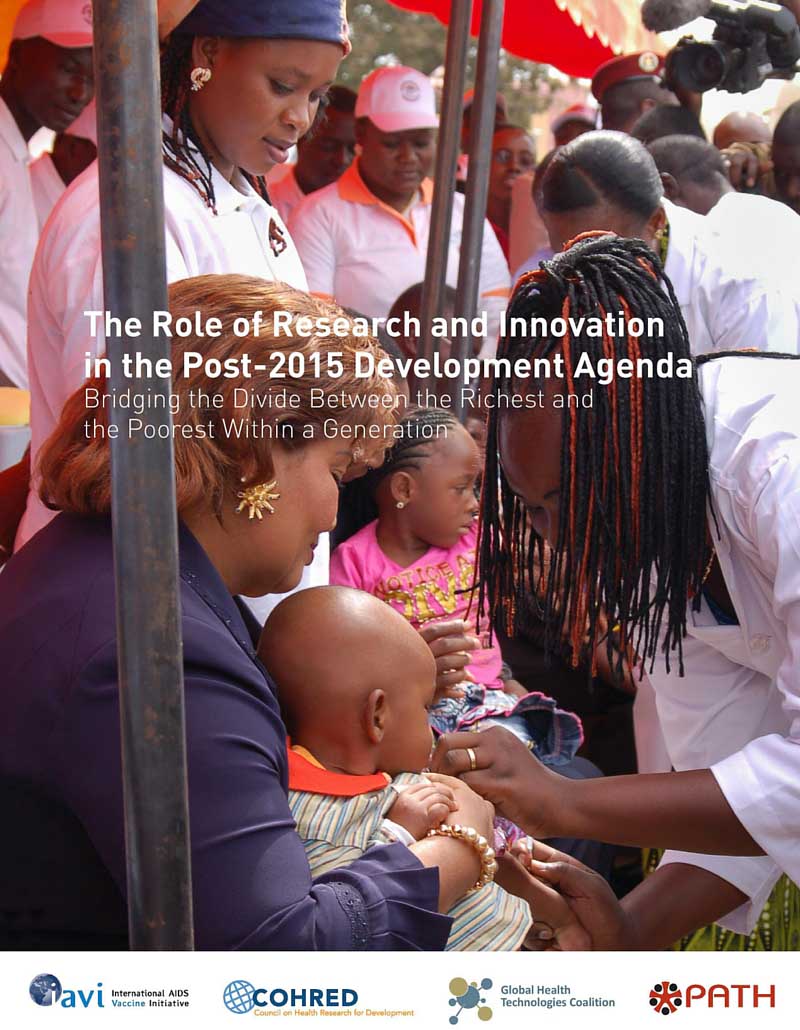 This paper, co-authored by GHTC, the Council on Health Research for Development, the International AIDS Vaccine Initiative, and PATH, builds a case for why R&D of new and improved high-priority health technologies targeting the needs of low- and middle-income countries should be a critical component of the post-2015 development agenda.
The paper builds upon the findings of The Lancet Commission on Investing in Health and existing literature by:
Highlighting the ways in which R&D for health has contributed significantly to progress made towards the Millennium Development Goals.
Discussing the rationale for continuous prioritization of R&D for health in the post-2015 development agenda.
Providing preliminary suggestions for areas to consider as potential indicators of progress in global health R&D and innovation.