Meeting the moment, fueling the future: Policy recommendations for a new era of US leadership in global health R&D
Read time: 42 minutes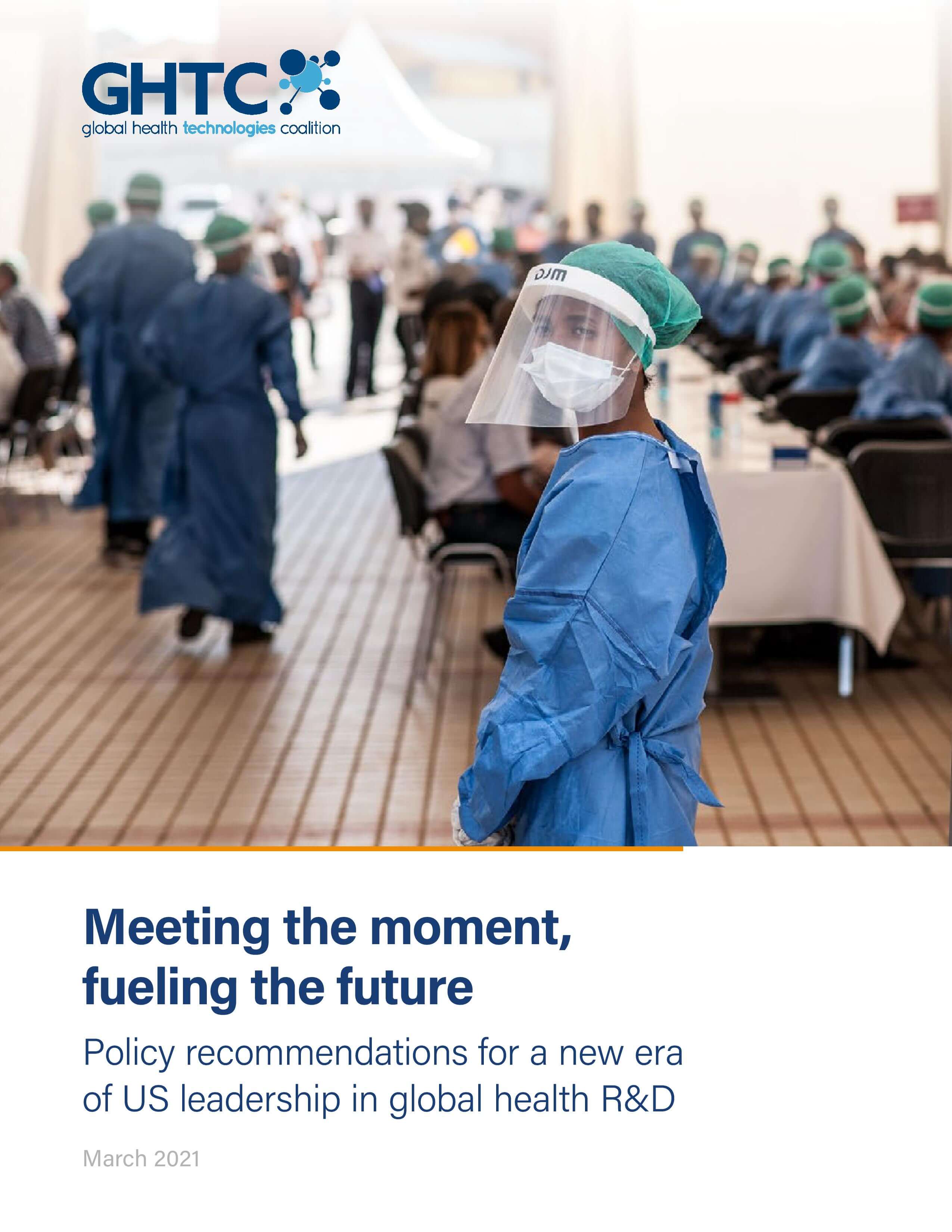 Meeting the moment, fueling the future: Policy recommendations for a new era of US leadership in global health R&D provides an agency-by-agency blueprint for US policymakers to supercharge global health research and development (R&D) in the wake of a global pandemic that has revealed both the sector's chronic neglect and amazing potential.
The report documents how past US investments in global health R&D have fueled the creation of technologies that have improved millions of lives worldwide, while also producing economic benefits for the United States and unlocking discoveries that were vital to advancing COVID-19 vaccines. It also notes how the same core capabilities instrumental to defeating COVID-19 can also be applied to defeat neglected diseases that have plagued humanity for generations. But the report warns that the global health R&D sector today hangs in a precarious balance between broad setbacks and inspiring possibility, as pandemic pressures have drained resources and personnel from the battle against many other global health threats at a time when scientific opportunity is at its ripest.
The report identifies specific actions that Congress and the Biden-Harris administration can take to capitalize on opportunities revealed by COVID-19 to launch a new, stronger era of global health R&D.