Four key takeaways from the Africa Leaders Summit
Read time:
As the first-ever US-Africa Leaders Summit came to a close last week, it was clear that the energy around the partnerships between the United States and African nations are strong and building momentum.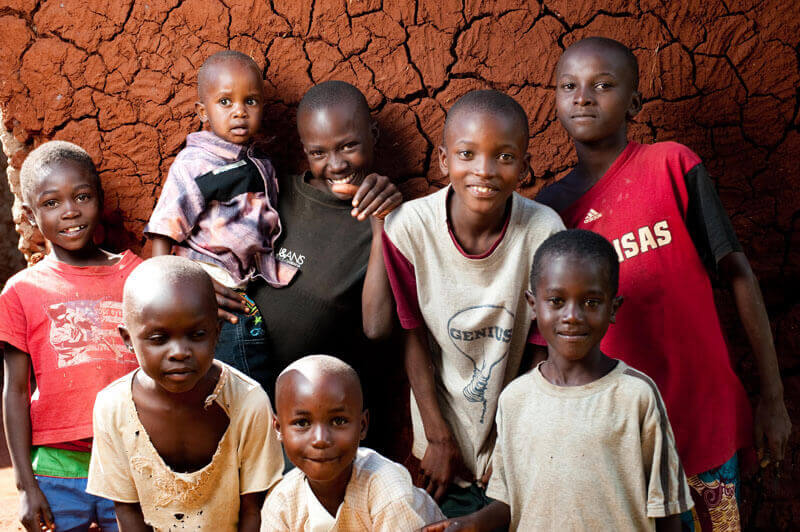 The African Leaders Summit highlighted several initiatives to stimulate innovation. Photo: PATH/Gabe BienczyckAs the first-ever US-Africa Leaders Summit came to a close last week, it was clear that the energy around the partnerships between the United States and African nations are strong and building momentum. This was perhaps best exemplified by the enthusiasm in the room as President Obama and the First Lady spoke to a large crowd at the Young Africans Leadership Initiative symposium—an event that illustrated the Summit's theme of 'Investing in the Next Generation.' Forty-five African heads of state gathered with US government officials and advocates to forge a path forward for partnership between the United States and African nations. Importantly, amid these discussions were several calls for initiatives to stimulate science, technology, and innovation as a way to harness African nations' growing interest and capacity for locally-driven solutions.
The summit was a busy few days with a flurry of announcements. We've seen over $37 billion in commitments announced by the US government and various stakeholders, including several targeting health issues like malaria, preventable childhood death, and reproductive, maternal, and newborn health. But beyond the state dinners and the official speeches—and the huge array of side events and discussions—what does the Summit really mean for global health innovation? What will its practical impact be? Here are four key takeaways:
1. There is a paradigm shift taking place from traditional forms of aid to new multi-sectoral partnerships for development
As major US bilateral global health and development programs have shifted (as others have noted) from providing emergency relief toward more sustainable development models based on trade partnerships and private sector investment, support for science and innovation infrastructure and programming is evolving as well. There is growing recognition that new health technologies no longer emerge from one country's labs or a handful of Western research institutes, but instead from all corners of the globe. This new paradigm was robustly reflected throughout the Summit.
2. The United States is ready to shake up the status quo to support innovation
At several Summit events such as the National Academy of Sciences (NAS)-hosted symposium on Innovation and Impact, it was clear just how global the innovation ecosystem has become. National academies for science and technology and new public-private partnerships are growing capacity for innovation and product development in countries that previously had little or none. It is essential to ensure that new tools are acceptable and accessible to the populations that need them and that local research and innovation efforts are supported. Our global system of funding, introducing, and scaling new health tools must adapt to make this a reality. There are signs that the US government recognizes this shift and is ready to explore new ways of promoting innovation—such as leveraging the new US Agency for International Development (USAID) Global Development Lab to support new models of collaboration. Dr. Lona Stoll—director of the Center of Global Solutions at the Lab—called on participants to partner in breaking down barriers to innovation, and to this aim, USAID announced last week that it will be contributing $1.5 million to the World Bank's regulatory harmonization trust fund to support regulatory harmonization efforts in Africa—a notable start.
3. The world is watching: Will these commitments have teeth?
The exciting commitments and pledges lauded at the Summit must be more than just words. While many funding and technical assistance commitments were made, in the next few months we'll see if the United States and its allies in the private sector and other sovereign states fulfill their promises. Many across the health, science, and development sectors are wondering how pledges made this month will be tracked and reported on. In order to bolster global health research and development partnerships with African states, commitments made last week must also be carried forth to other global discussions—such as those around the post-2015 sustainable development goals—in order to maximize their impact.
4. To fight threats to health in Africa and elsewhere, we need to act now
As the White House outlined, in our increasingly interconnected world, the US government needs a coordinated, proactive global health approach that brings the full force of US expertise in research, and innovation to the global fight against disease. There is no example as prescient as the current Ebola outbreak in Western Africa to illustrate the urgent need for strong US government support for an adaptive global health system and investment in new vaccines, drugs, diagnostics, and other global health tools.