7 ways CDC is keeping us safe from deadly diseases
Read time:
Dr. Stephen Redd gives a tour of CDC's Emergency Operations Center, which serves as a command center for monitoring and coordinating CDC's emergency response activities to health threats in the United States and abroad. Photo credit: Mark Fletcher/CDC.
The threat is real: defunding the US Centers for Disease Control and Prevention (CDC) puts us all in danger, in every country of the globe.
Over the past seven decades, the US Centers for Disease Control and Prevention (CDC) has played a vital role in global health, responding to the world's most deadly disease outbreaks and advancing critical research that promotes health and security of communities around the world while protecting the lives of Americans.
This makes it all the more distressing to see the US Administration and Congress call for significant cuts to CDC in Fiscal Year 2018 (FY18).
The President's FY18 budget proposal called for US$1.2 billion in reductions for CDC, including over a $100 million cut to CDC's global health work. While the House of Representatives did not propose the same cuts—and largely supported CDC's global health activities—the House is still considering a $200 million cut to CDC's topline funding, straining key operations that protect Americans from deadly threats.
Here's why CDC's operations are vital, and why cuts would severely curtail critical activities that protect everyone, including Americans:
1. CDC is the world's leading disease surveillance program.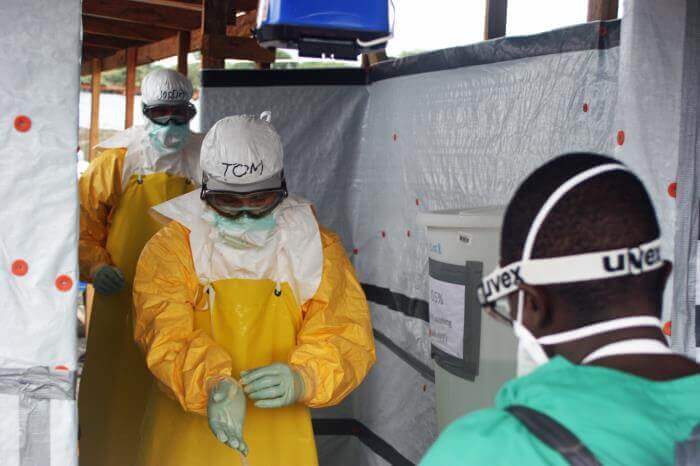 CDC responders, including former director Dr. Tom Frieden, exit an Ebola treatment unit in Monrovia, Liberia, during the 2014 West African Ebola outbreak. Photo: Sally Ezra/CDCCDC's Emergency Operations Center (EOC) in Atlanta is at the forefront of tracking disease outbreaks and public health events both within the United States and abroad. Since its inception in September 2001, the EOC has responded to more than 60 public health threats around the world including Ebola, Zika, and anthrax. The surveillance and tracking data generated inform states, other countries, and international bodies like the World Health Organization as they make critical decisions on response and intervention.
2. CDC trains and deploys "disease detectives" to stop outbreaks faster.
CDC plays an unparalleled role in training and deploying epidemiologists and other "disease detectives"—US citizens and those in partner countries—to monitor and respond to infectious disease threats. CDC's Global Rapid Response Team of 350 US public health experts is ready to deploy anywhere in the world on short notice. Their Field Epidemiology Training Program has trained more than 3,100 people in over 72 countries, ensuring that experts are present and prepared to keep deadly outbreaks from turning into pandemics on US shores.
3. Scientists at the CDC lead long-term research in deadly and unexplained diseases to ensure we understand long-term effects and develop the best treatment methods.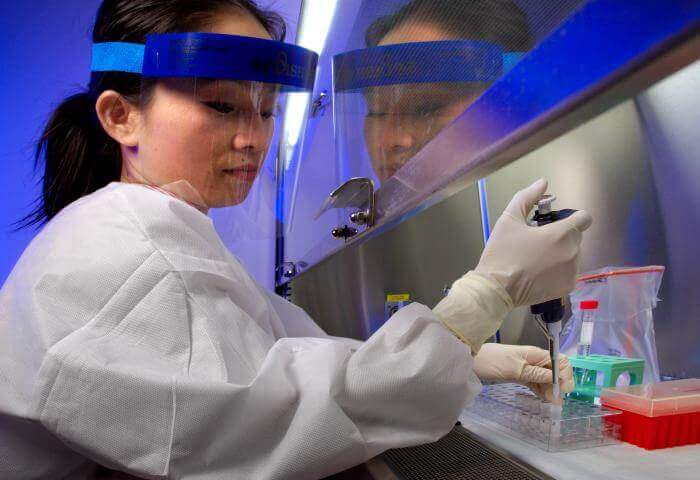 A CDC researcher works with an HIV sample to extract DNA. Photos: CDC/James Gathany.Though the Ebola outbreak in West Africa has subsided, scientists from CDC's National Center for Emerging and Zoonotic Infectious Diseases (NCEZID) continue to conduct follow-up studies with survivors to learn what long-term symptoms they face, how long the virus can persist, and how some people are better able to survive Ebola. This work is important so that we are better prepared when and if there is another Ebola outbreak.
4. Their overseas labs lead the world in disease discovery and learning.
Since 2005, CDC's 10 Global Disease Detection Centers have discovered 12 pathogens and organisms. These discoveries help us understand new diseases and disease mutations, and protect all of us from emerging diseases.
5. CDC pioneers cutting-edge research and development of innovative diagnostics for infectious diseases.
For instance, CDC HIV and AIDS labs created a novel diagnostic that can identify if a person is HIV positive and, for the first time, if the infection is recent or longstanding. This innovation promises to be a game changer in efforts to end the AIDS epidemic through better, more rapid contract tracing to contain the virus's spread. NCEZID also developed the Triloplex test early in the Zika outbreak that detects and differentiates between three similar mosquito-borne viruses: Zika, dengue, and chikungunya.
6. They're a critical partner in flagship US global health programs.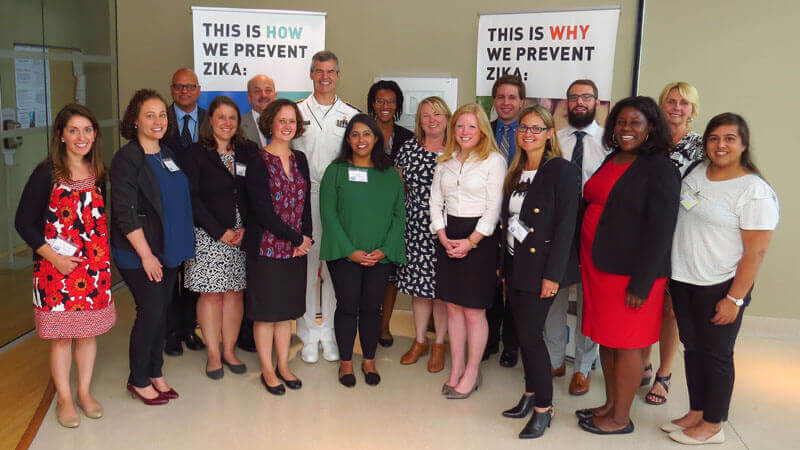 In June, a group of global health advocates led by the Global Health Council, Global Health Technologies Coalition, and PATH visited the CDC headquarters in Atlanta, Georgia, to learn more about the agency's work in global health. Photo: PATH.CDC's contributions to the President's Emergency Plan for AIDS Relief (PEPFAR) in 2015 provided antiretroviral treatment for 5.8 million people, prevented mother-to-child transmission of HIV in over 420,000 women, and supported voluntary male circumcision to prevent the spread of the virus in more than 1.3 million men. CDC's PEPFAR work has also supported lab quality improvements in more than 1,000 labs worldwide, expanded access to HIV screening, and helped countries build better HIV surveillance systems.
7. CDC's global work has health and economic benefits to Americans at home.
CDC's global health security work helps 49 countries detect, prevent, and respond to emerging outbreaks of diseases—which not only protects citizens of these countries but also prevents diseases from entering the US. This important work also helps strengthen economies overseas and develop trading partners for the US. According to 2015 US Department of Commerce data, all 49 global health security partner countries spent over $308.5 billion annually on American exports, supporting 1.6 million American jobs.
As the US Senate considers FY18 funding for CDC, we hope they will recognize that CDC's work to protect global and American health is unique, matters, and warrants robust funding. Ongoing investment is critical to maintain CDC infrastructure at home and overseas, which gives us the capacity we need to respond to diseases we know—and those we haven't heard of yet. Without appropriate funding, we risk losing ground in our global fight against infectious diseases—and we risk lives.